Cryptocurrencies like Bitcoin, Ethereum, and Ripple have exploded in value in recent years. In fact, the cryptocurrency market is now worth an estimated $800 billion.
If you're looking to jump into the cryptocurrency market in New Zealand, eToro is one of the top crypto exchanges for the job. This cryptocurrency broker and Bitcoin exchange offers 15 different digital coins. Plus, eToro offers a top-tier trading platform that gives you access to advanced charts, market news, and a user-friendly mobile app.
In our eToro New Zealand review, we'll cover everything you need to know about this cryptocurrency exchange and help you decide whether it's right for you.
In This Guide
In This Guide
What is eToro?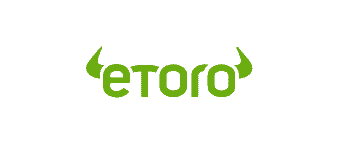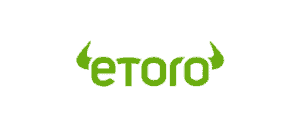 eToro is a global share broker, CFD broker, and cryptocurrency exchange founded in 2007 in Israel. eToro has millions of users around the world, including in New Zealand, the US, the UK, Europe, and Australia.
eToro currently operates as several separate entities, which enables it to cater to countries with different financial regulations. eToro in the US and New Zealand serves primarily as a Bitcoin exchange since these countries do not allow CFD trading. In the UK, Europe, and Australia, eToro enables traders to buy shares, trade CFDs for stocks, forex, and commodities, and to buy cryptocurrencies outright or through CFDs.
While eToro is limited to cryptocurrency trading in New Zealand as a result of the country's regulations, eToro excels in this asset class. It offers 15 different cryptocurrencies for trading, plus has some of the lowest fees of any New Zealand crypto exchange. On top of that, eToro offers a very robust trading platform that offers access to over 100 technical indicators, a social network, and more.
What Can You Buy on eToro?
eToro in New Zealand only allows you to buy and sell cryptocurrencies. While eToro is known for CFD trading around the world, New Zealand has banned CFD trading.
The trading platform offers 15 different coins, including: Bitcoin, Ethereum, Ripple, Litecoin, Bitcoin Cash, Dash, Ethereum Classic, Cardano, IOTA, Stellar, EOS, NEO, TRON, ZCASH, and Tezos.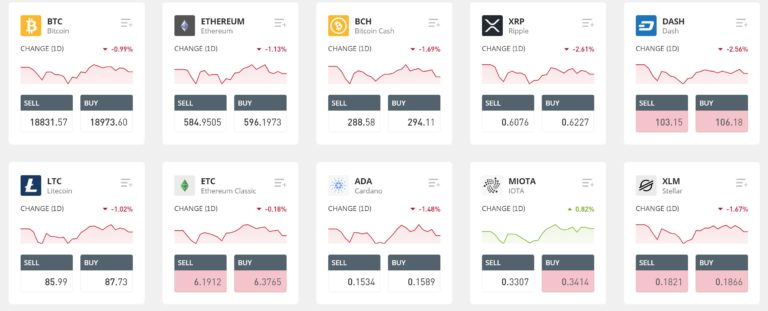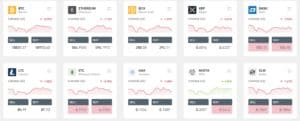 When trading cryptocurrencies with eToro, you own the underlying coin rather than a derivative. eToro allows you to buy or short sell cryptocurrencies, but you cannot apply leverage to your cryptocurrency trades.
Notably, eToro allows you to pair most of the cryptocurrencies it offers with currencies other than US dollars. For example, you can trade Bitcoin/NZD or Ethereum/NZD. This is helpful since it allows New Zealand traders to avoid currency conversion fees, as well as gives you more flexibility in speculating on the price of individual digital coins and fiat currencies.
eToro Fees and Commissions
One of the things that sets eToro apart from other cryptocurrency exchanges in New Zealand is that it charges an incredibly low-cost fee for trading. With eToro, you pay a fixed spread that varies by coin. The spread is adjusted so that it covers both sides of your trade – that is, both entering the trade and exiting your position.
For example, eToro charges a 0.75% spread for trading Bitcoin. So, you pay 0.75% of the final price at which you sell Bitcoin, regardless of whether Bitcoin gained or lost value during your trade.
Spreads for most other popular coins are 1.9%, although eToro charges a 2.45% spread for Ripple and a 2.9% spread for Dash.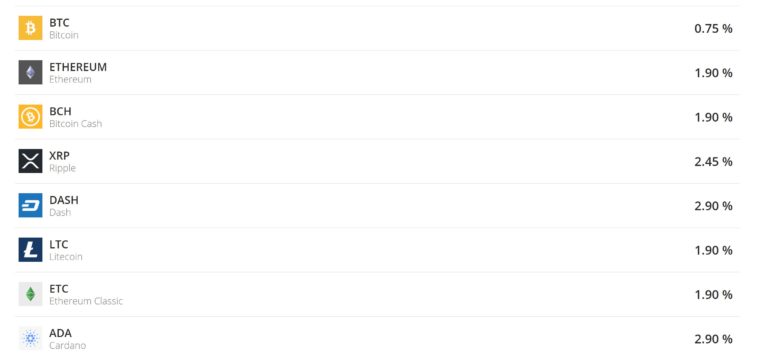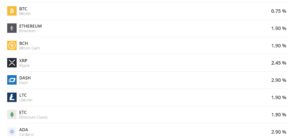 Account Fees
eToro doesn't charge any fees for opening an account or for depositing funds. There are also no monthly account or subscription fees to worry about.
However, the platform does have a small withdrawal fee of $5 per transaction. In addition, eToro charges an inactivity fee of $10 per month after one year without trading. It's easy to avoid this fee simply by placing one cryptocurrency trade each year.
eToro Trading Platform
eToro offers an excellent web-based trading platform.
To start, traders get access to a technical charting interface that's highly advanced yet easy to get started with. You can overlay any of more than 100 technical studies on top of your charts, plus access dozens of additional drawing tools. In addition, eToro's charting software allows you to easily switch between chart styles or to examine trading activity in one-minute intervals.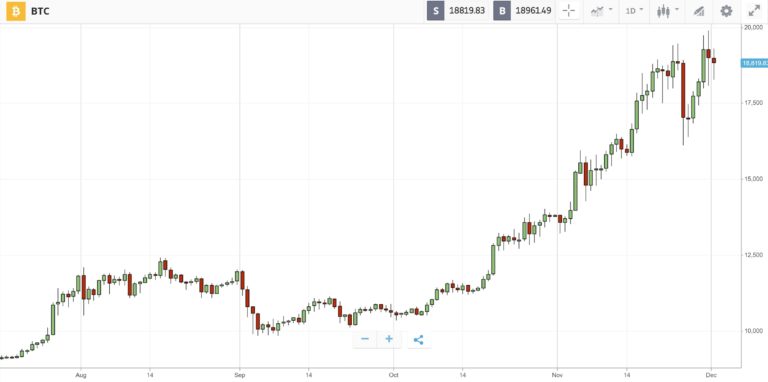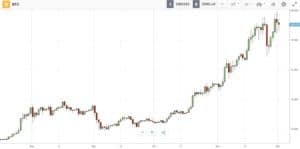 Another thing that's nice about eToro is that it offers a social trading network. You can interact with thousands of other traders from around the globe to share ideas and trading strategies. eToro also leverages this social network to calculate market sentiment around individual cryptocurrencies. So, you can easily see whether the majority of traders think that, say, Bitcoin will rise or fall in the coming weeks. This social trading network is relatively unique among New Zealand crypto exchanges.
One thing that eToro doesn't have, though, is information about the depth of market for individual coins. eToro's trading platform doesn't offer depth charts and you cannot easily see the order book for cryptocurrencies. Most traders won't need this information to make trading decisions, but it's worth noting since many other Bitcoin exchanges offer depth charts.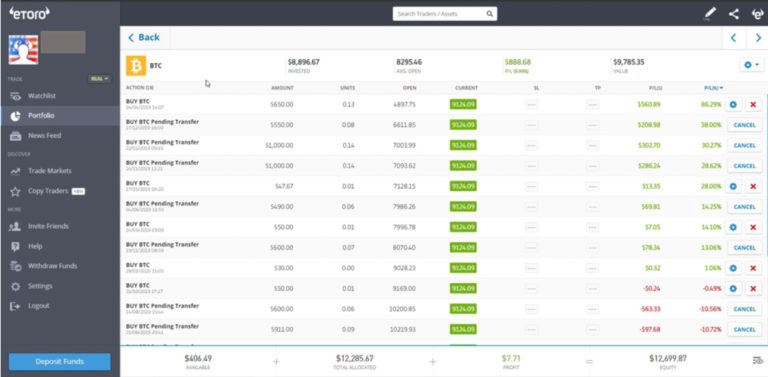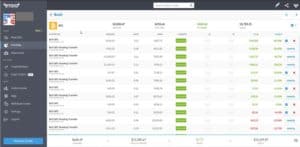 Research and Analysis at eToro
eToro also has a number of tools to help you research your trades. In addition to the social network and market sentiment gauge, eToro offers in-depth analysis for every cryptocurrency it offers. So, you can quickly read an expert's take on any digital coin and find out what drives its price. In addition, eToro has a set of in-depth market research documents that take a more comprehensive look at several popular digital coins.
eToro also offers information about price targets and analysts' estimates for each coin. Combined with market sentiment, this can be extremely helpful for driving long-term investing decisions.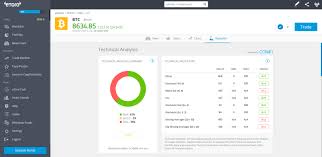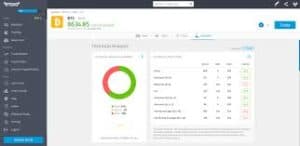 The trading platform also includes a market news feed, which is helpful for keeping on top of changes that drive the price of Bitcoin and other cryptocurrencies.
eToro Mobile App
eToro has a mobile trading app for iOS and Android that gives you access to nearly all the same tools and features as the web-based platform. You can trade cryptocurrencies on the go or monitor your portfolio with ease. The mobile app also supports eToro's full technical charting suite, so you always have access to over 100 technical studies and drawing tools no matter where you go.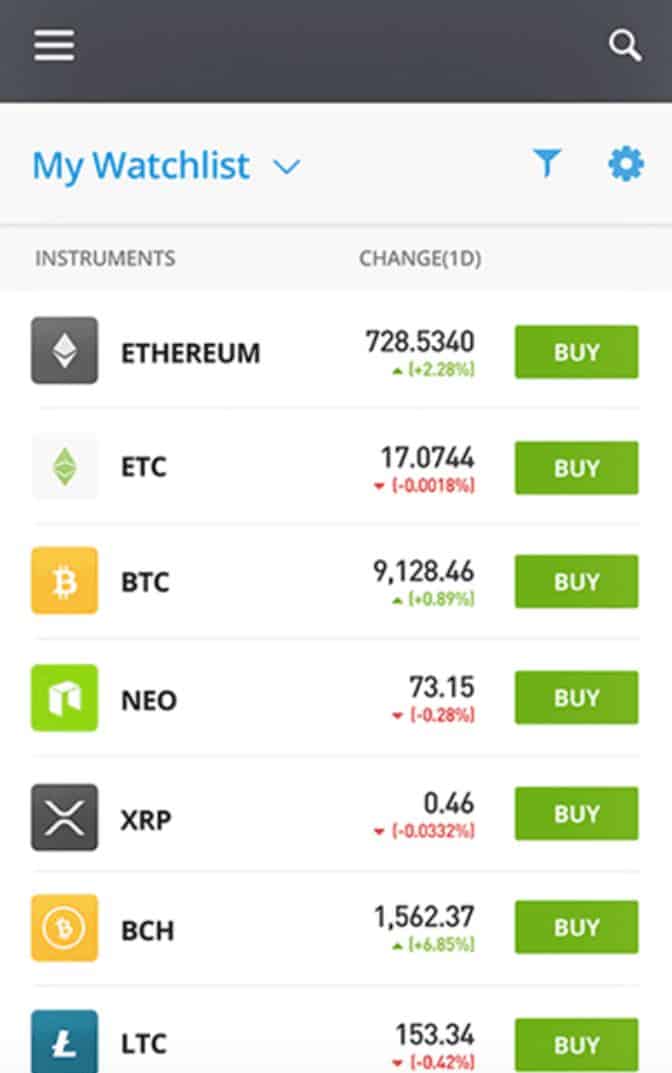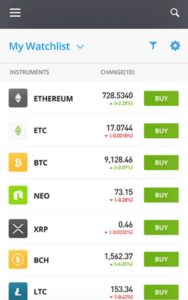 eToro Demo Account
eToro offers a free paper trading account that you can use to try out the platform. The demo account comes with $100,000 in virtual cash you can use to practice trading and can be reset at any time.
Payments at eToro
eToro requires a minimum deposit of $200, which you can pay using a variety of methods. The broker accepts debit and credit cards from Visa or Mastercard, New Zealand bank transfers, and online payments from PayPal, Neteller, Skrill, and WebMoney.
You can withdraw money from your eToro account using any of these same payment methods. Keep in mind that there is a $30 withdrawal minimum and that each transaction carries a $5 fee. Withdrawals are typically completed in 2-3 business days, but you may be asked to re-verify your identity before the transaction is initiated.
Is eToro Safe?
eToro in New Zealand is regulated by the Cyprus Securities and Exchange Commission (CySEC), which oversees eToro's European operations. This broker has a massive global footprint and is widely trusted.
However, note that cryptocurrency trading is less tightly regulated than other forms of trading that eToro offers in Europe. In addition, there are no investor protections for cryptocurrency trading in New Zealand.
Customer Support at eToro
eToro offers 24/7 customer support by email and live chat. We found the support team to be extremely responsive and knowledgeable. eToro also has a very detailed online knowledgebase where you can find answers to most questions about your account.
How to Get Started in eToro?
Ready to start trading cryptocurrencies in New Zealand with eToro? We'll show you how to get started in 3 simple steps: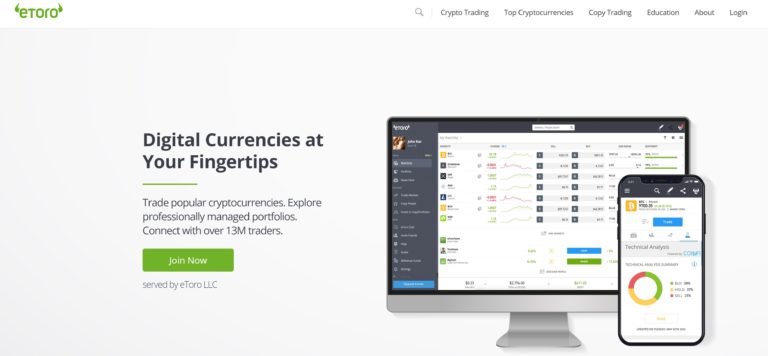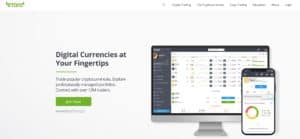 Step 1: Open an Account
Head to eToro's website and click the 'Join Now' button to create a new account. You'll be prompted to create a new username and password, then enter personal details like your name and contact information. You can also sign up using Facebook or Google.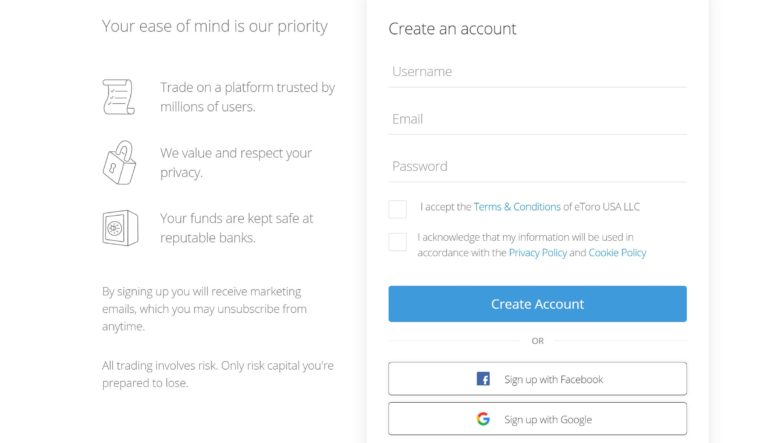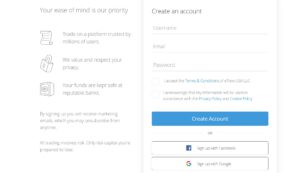 In order to comply with government financial regulations, eToro requires that you verify your identity. You can complete this step online in just a few minutes. All you need to do is upload a photo of your passport's picture page or your driver's license, along with a copy of a recent utility bill or financial statement that shows your current address.
Step 2: Deposit Funds
Next you can deposit funds into your account using any of eToro's supported payment methods. Keep in mind that the platform requires a minimum deposit of $200. Most payments, including bank transfers, are completed instantly.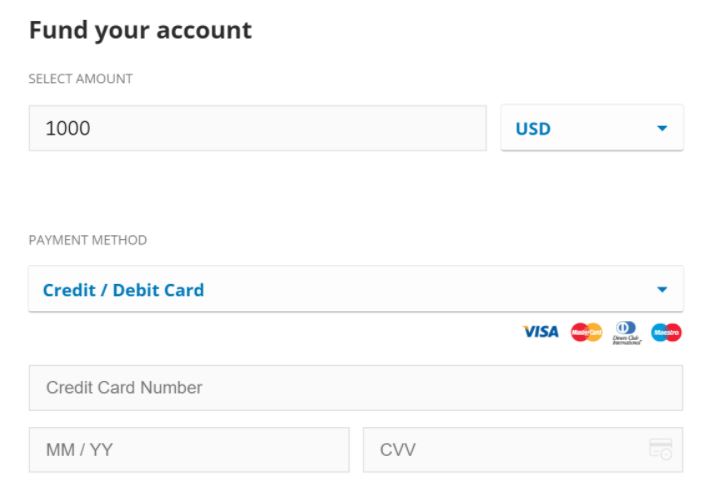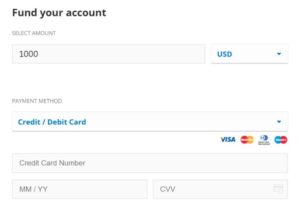 Step 3: Buy Cryptocurrency
Now you're ready to buy cryptocurrencies using eToro. In the dashboard, click 'Trade Markets' to view eToro's available cryptocurrencies. Click the coin you want to trade, then click 'Trade' to open a new order form.
In the order form, enter the amount of the cryptocurrency you want to buy (or sell short) in NZD. You can choose to set a stop loss level or take profit level for your trade, but these aren't required.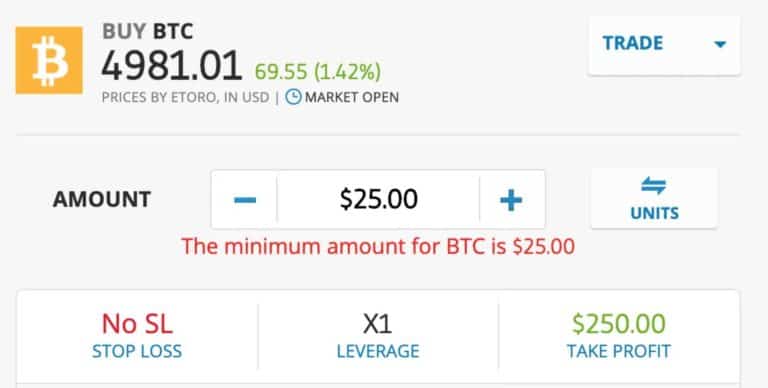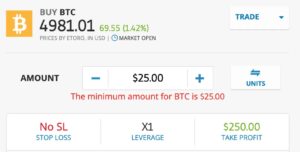 When you're ready, click 'Open Trade' to buy your first digital coin through eToro.
eToro Pros and Cons
Pros
Trade 15 top cryptocurrencies
Supports crypto-NZD currency pairs
Low-cost, fixed roundtrip spreads
No monthly account fees
Technical charts with 100+ built-in studies
Social trading network
User-friendly mobile trading app
Wide variety of payment methods
Cons
Doesn't offer depth-of-market information
$200 minimum deposit
Small withdrawal and inactivity fees
The Verdict
If you're looking to trade cryptocurrencies in New Zealand, there are few better exchanges than eToro. This cryptocurrency broker offers trading on 15 of the most popular cryptocurrencies and enables you to pair these coins against the New Zealand dollar as opposed to the US dollar. Plus, New Zealanders get some of the lowest spreads available when trading cryptocurrencies with eToro.
We're also impressed by the quality of eToro's trading platform. The technical charting capabilities are second to none, and you can analyze crypto on the go thanks to the easy to use mobile app. While we'd like to see information about market depth, eToro more than makes up for this by providing a social network, a market sentiment gauge, and in-depth research from professional analysts.
Ready to get started trading with eToro in New Zealand? Click the link below to sign up for an account today!
eToro – Best Cryptocurrency Exchange in New Zealand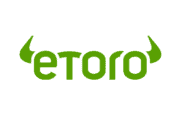 Your capital is at risk.
FAQs
Does eToro support copy trading in New Zealand?
Although copy trading is a major feature of eToro's trading platform, it is not available in New Zealand as a result of government regulations.
Is trading with eToro free?
eToro doesn't charge any fixed account fees or trade commissions. However, you do pay a fixed spread for trading cryptocurrencies. This spread ranges from 0.75% to 2.90% depending on the specific coin you are trading.
Does eToro accept PayPal?
Yes, eToro accepts deposits from and withdrawals to PayPal. You can also use other online wallets such as Neteller, Skrill, and WebMoney.
Can I apply leverage when trading cryptocurrencies with eToro?
eToro does not allow traders to apply leverage when trading cryptocurrencies outright in New Zealand. In countries where cryptocurrency CFD trading is allowed, eToro offers leverage up to 2:1.
Does eToro offer portfolios of multiple cryptocurrencies?
eToro does not offer portfolios containing multiple cryptocurrencies in New Zealand. However, you can easily buy multiple cryptocurrencies to create your own custom portfolio.