About Us
BuyShares.co.nz was established in 2020 with a simple aim: to be the leading financial educational hub for both beginners and experienced investors. Our website provides top quality insights through financial educational guides and video tutorials on how to buy shares and invest in stocks. We compare the top providers along with in-depth insights on their product offerings
Our Mission
Millions of people in New Zealand and the world at large continue to view the stock market as a complex investment niche and something restricted to experienced investors.
We want to deconstruct this perception and help you and everyone around you understand the inner workings of the stock market. Most importantly, we want to walk you through the process of making your first share investment and all the other steps of your investment journey. In a market where you are bombarded with thousands of possible stocks, finding the best and most lucrative investment can be a challenge.
We are here to clear the noise and help you identify the best stocks for you, in addition to the stockbrokers who provide the highest quality services The educational materials posted on this website are aimed at helping you break down the complexities associated with the stock trading markets.
Company Information and Address
BuyShares.co.nz parent company is Finixio Ltd, an online media company based in London, UK and the company registration number is 11705811.
Address: St Magnus House, 3 Lower Thames Street, London, ECR3 6HE.
You can get in touch with us via our Contact Us page or by emailing business@finixio.com
Editorial Policy
We only work with highly qualified investment writers, analysts, and experts in their fields. This ensures that every piece of information that makes it to our website if highly accurate, factual, up to date, and reliable. Our in-house editorial team also checks the authors' contributions for relevancy and confirms that the content is helpful and unbiased.
Believe you have what it takes to become a content contributor on our site? Send us an email at business@finixio.com or via our Contact Us page.
Advertising Policy
Some of the content we publish on Buyshares.co.nz may be accompanied by sponsored product features, but these commercial sponsorships do not in any way compromise the integrity of our authors or the independence of the Buyshares.co.nz website.
Our commercial team will be more than happy to discuss any potential commercial partnership and advertising placements within our comparison guides or other content. We work very closely with our partners and have proven experience of driving significant commercial value to brands.
We are open to new advertising partnerships. If you wish to advertise on Buyshares.co.nz or our sister sites Learnbonds.com/nz and Insidebitcoins.com/nz, please shoot us an email at business@finixio.com.
Our Contributors: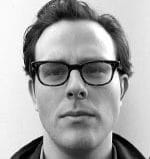 Harry Atkins
Harry is a highly experienced writer and editor. He has been writing for more than a decade and has previously worked for both high street and online investment banks, leading trading platforms, and insurers. He is also a contributor for InsideBitcoins and LearnBonds where he provides up to date and highly informative stock market articles.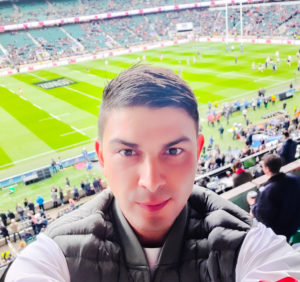 Kane Pepi
Kane has a wealth of experience as an online investment writer and has currently written for several respected online finance websites including The Motley Fool and Blockonomi. He is on course towards completing a research doctorate specializing in Money Laundering and Financial Crime. Kane also writes about shares and stocks, crypto, and general online investment.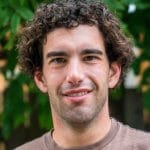 Michael Graw
Graw is a Washington-based freelance writer specializing in technology, finance, and trading. His writing currently centers around emerging tech, stock market news, and cryptocurrency and has his work published on numerous leading online publications.

Edith Muthoni
Edith is a trader, finance coach, and writer with several years of hands-on experience in the finance industry. A holder of a master's in economics, Edith is also a professional investment strategist and currently and currently provides investment advice centered on the FinTech industry. Her writing centers around shares and stocks, commodities, and cryptocurrency.