How To Buy Ripple XRP in NZ
There are a variety of cryptocurrencies available on the market that you can buy. Some are newer, so they are not so well known in the market. Ripple (XRP) is one of these. This cryptocurrency presents a new security system and allows transfers to be made faster and at a lower cost. This guide will discuss how to buy Ripple XRP in NZ and the most important items to keep in mind when buying XRP through a platform.
How to Buy XRP in New Zealand: Quick Tutorial
In this article we will discuss the simple steps you should follow if you want to buy Ripple in New Zealand. First, you need to open an account on a regulated platform. We will review a few options to choose from later on in the article.
Step 1: Open a broker account that supports XRP
To create an account, visit the website of your chosen broker. You must enter basic information such as your full name, email, and cell phone.
Step 2: Verify your account
This second step is vital. Complying with the verification process is important, as the platform will confirm your identity. In many cases, this can be accomplished by uploading a copy of your identity or passport. This part of the process typically takes a few minutes but can take longer depending on the platform that you choose.
Step 3: Fund your account
In order to trade and buy Ripple XRP, you will need to fund your account. Depending on the platform, you may be required to make a minimum deposit. It is also important to note that different platforms will offer different methods that you can use when transferring funds to your account.
Once the funds are available in your account, you will be ready to buy XRP. We recommend doing some research and analysis to determine the best buying opportunity.
What is Ripple XRP?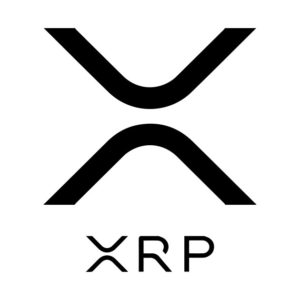 XRP is a cryptocurrency based on blockchain technology. Its main feature is that transactions are validated by consent. This is very different from what is offered by Bitcoin, where miners must use their computing power and time to validate transactions and, at the same time, produce more Bitcoin cryptocurrencies. For this reason, XRP transactions are much quicker than those offered by Bitcoin.
Ripple's process of generating coins is very new on the market and is also very different from well-known cryptocurrencies such as Bitcoin. XRP is the native token that is used in the Ripple network. This network is already completely pre-mined. Every month, the Ripple payment network releases new coins based on the number of transactions made.
Ripple transfers are relatively fast compared to other well-known crypto-assets in the world, and this is due to the nature of the technology used. Ripple's transfer and receipt, for example, are instantaneous between two locations, unlike Bitcoin transactions, which can take a few seconds. This makes Ripple more suitable for the mass adoption of cryptocurrencies.
Ripple refers not only to the cryptocurrency, officially called XRP, but also to the company that created the blockchain system for XRP, Ripple Labs. Ripple Labs also manages a global network of more than 200 financial institutions, facilitating cross-border payments using Ripple and operating Ripple.
5 Places To Buy Ripple in NZ- Reviewed
Here we have reviewed the five best platforms for buying XRP in New Zealand. In each review, you will find the services offered by each platform, commissions that they charge, as well as the range of other digital assets you can trade. Once you have analyzed the five platforms, you will have a better view of what they offer, and you will be able to choose the platform that best suits your goals in the market.
1. eToro – Best Platform To Buy Ripple In New Zealand

First on our list is eToro. This popular exchange was founded in Israel, 2007 and provides crypto trading services as well as access to the traditional stock market. The platform is trusted by millions of users around the world and is also heavily regulated.
eToro offers 15 different crypto tokens, including XRP. eToro users can also trade CFDs on eToro however this is currently banned in New Zealand. Nevertheless, it is a great platform for buying and selling crypto.
eToro has a minimum deposit of $200. This can be made using a variety of payment types including PayPal, debit or credit cards and bank transfers.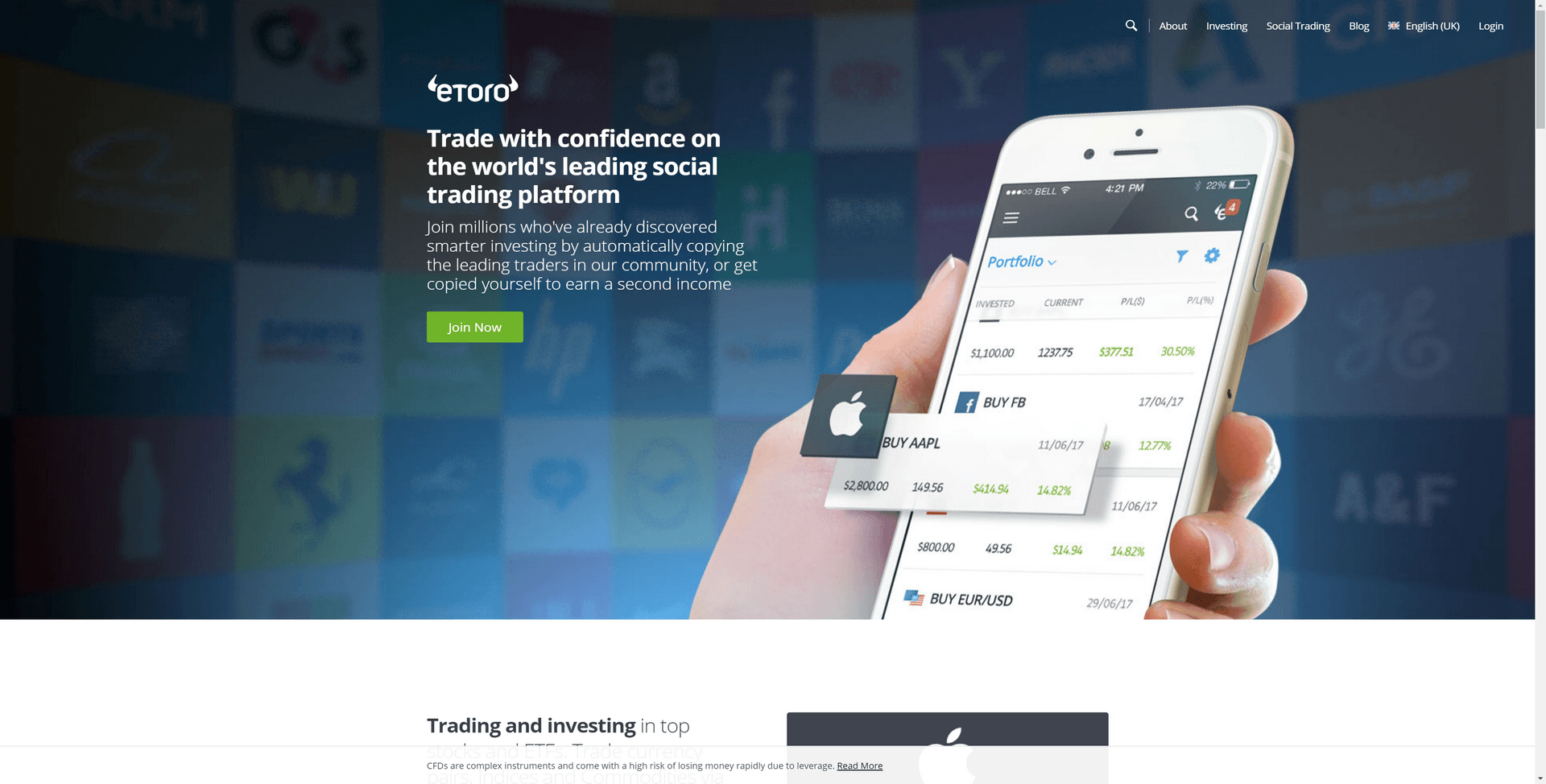 Before buying XRP, we recommend conducting some market research and analysis. eToro offers a range of tools that can be used to do this. The platform also offers a demo account option which is an excellent way to practice trading with no risk.
eToro can be accessed via the desktop platform or the mobile app. The mobile app enables users to invest on the go and keep an eye on their portfolio.
To learn more, take a look at our extensive eToro review.
Pros:
Trade 15 different cryptos including XRP
With the mobile app or your browser, you can invest easily.
Accepts a wide range of payment methods
Offers social trading and analysis tools
Demo account available
Cons:
Sponsored ad. 68% of retail investor accounts lose money when trading CFDs with this provider.
2. Plus500  – The Best Trading Platform To Buy Ripple For Skilled Traders In New Zealand

Plus500 is our second option to buy XRP in New Zealand. It was the first company in the world to offer Bitcoin CFDs in 2013. Several new cryptocurrencies are available on the platform as it continues to grow.
The Plus500 exchange is primarily used as a CFD platform for CFD trading. In other words, you speculate on the price of cryptocurrencies rather than owning them. The platform is regulated in New Zealand and is a good place for beginners and experts to try their hand at CFD trading.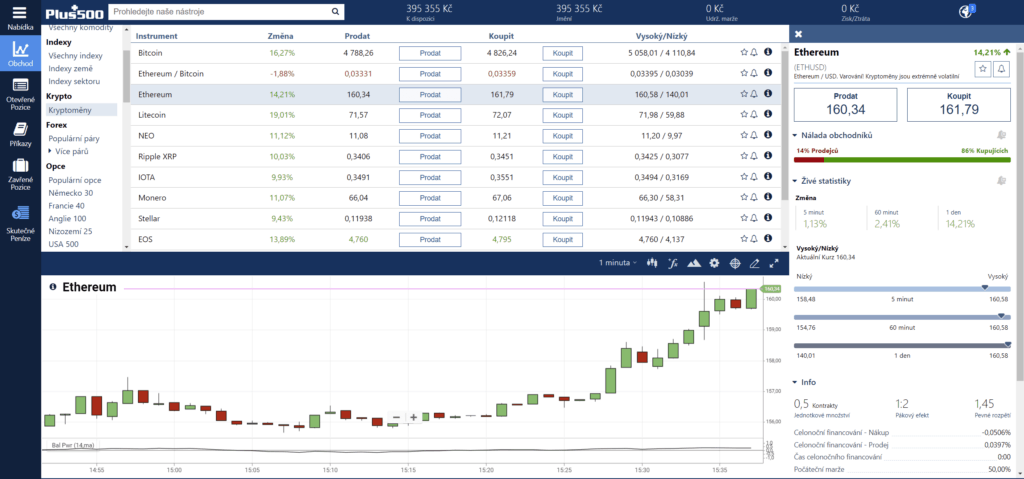 One remarkable aspect of its platform is that it trades commission-free. The only cost when trading Ripple is the spread. This makes it a cheap option to consider.
Plus500's user-friendly application has won numerous awards for its simplicity, power, and attractive design. In addition, Plus500 supports several e-wallet providers, including PayPal, as well as bank transfers and debit/credit cards. Opening an account at Plus500 requires a minimum deposit of £100, equivalent to about NZ$200.
In addition to economic calendars, risk management, price alerts, guides, e-books, market news, and outlooks, it is well suited for experienced investors. Plus 500 is licensed by the FMA to operate in New Zealand.
Pros:
No commissions structure – only spreads to pay
CFDs for 11 cryptos is supported
Opening an account and depositing funds takes just minutes
Cons:
Only CFDs are available
Suitable for traders with experience
CFD Service. Your capital is at risk.
3. IG – One Of The Best And Most Attractive Platforms For Trading Ripple In NZ With Spread Betting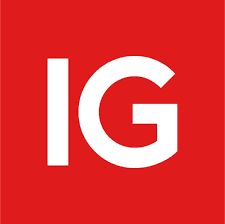 IG is one of the oldest brokers in the industry, founded in 1974. On this platform, you can access more than 17,000 markets where trading stocks, cryptos, and CFDs is possible.
In IG, you access a number of cryptocurrencies with the largest market capitalization. Among the cryptocurrencies available are the most famous ones, such as Bitcoin and Ethereum, as well as Ripple. It is also possible to have exposure to more than one currency simultaneously.
For beginners, this platform can be very useful as it has educational material that explains the easiest ways to trade digital assets. IG also offers a range of useful tools that allow you to perform analysis with price charts, this is available for all types of users. Among the applications available to you is MetaTrader.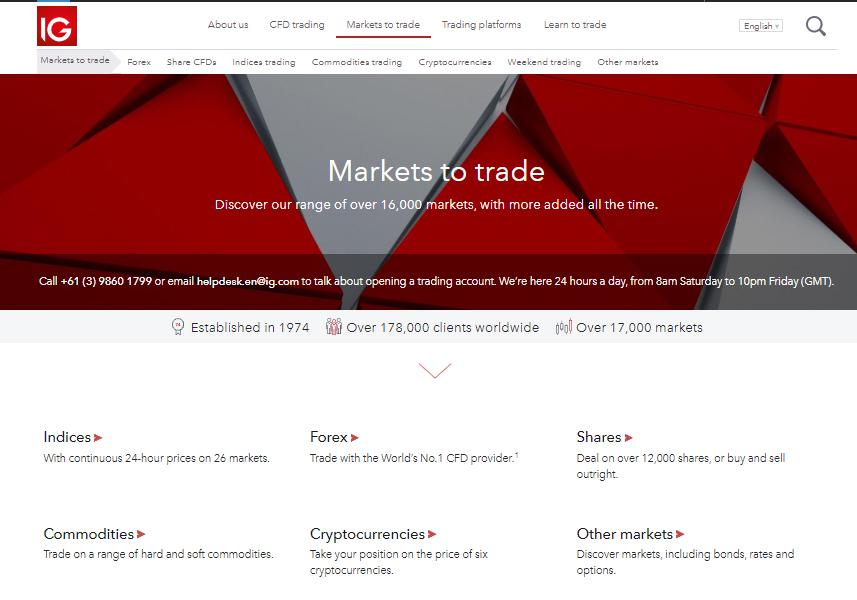 IG offers CFD trading and spread betting. When you trade CFDs, you do not own the underlying asset but only a part of it; this is very different from buying crypto in the traditional sense, where you are the full owner of the currency.
Pros:
Reputable broker with a long history
Transparency in financial matters
The mobile app and trading platform are excellent
Excellent educational tools for beginners
A demo account is available
No withdrawal charges
Cons:
The minimum deposit is £250 (NZD $490)
Your capital is at risk. 
4. SWYFTX – The Best Platform To Buy Ripple With No Minimum Deposit Required In New Zealand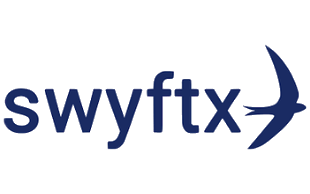 Swyftx is a trading platform that is based in New Zealand. On this platform, it is possible to trade with more than 300 assets. It is possible to make withdrawals and deposits for free. In addition, with Swyftx, a variable spread is added to each transaction, plus a transaction fee of 0.6%.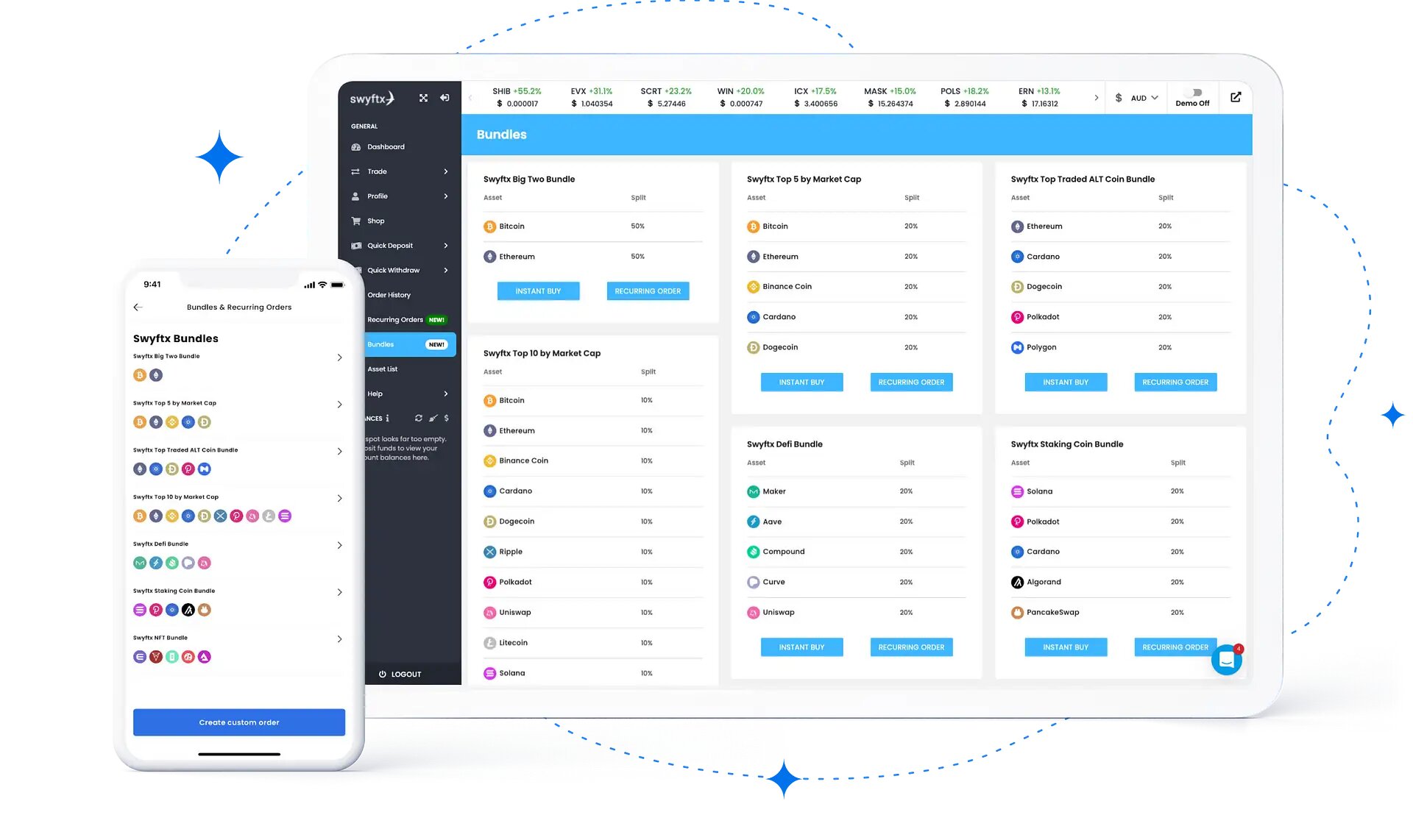 On this platform, it is possible to get a very low spread for XRP, close to 0.41%, making it one of the most competitive and attractive brokers to buy Ripple in New Zealand. On the platform, it is possible to make payments with PayID, POLi payments, and debit and credit card payments. In addition, Swyftx is registered with AUSTRAC, ensuring compliance and credibility, and there is no minimum deposit requirement.
Pros:
Spreads on ETH are low
There is no minimum deposit requirement
Licensed by AUSTRAC
320 crypto assets available for trading
Cons:
There is no regulation in New Zealand
Your capital is at risk.
5. EasyCrypto – Best Platform To Buy Ripple With NZD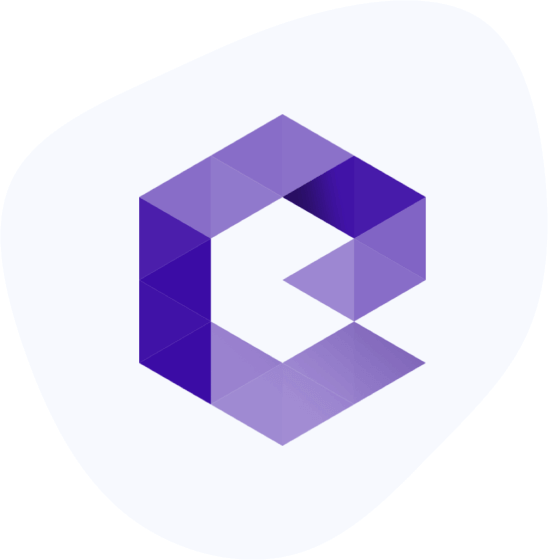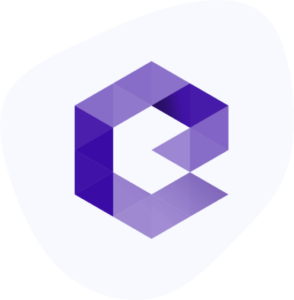 Easy Crypto is one of the leading cryptocurrency platforms on the market in New Zealand. It was founded in 2017 by Janine and Alan Grainger in an attempt to simplify the process of trading digital assets between Australia and New Zealand. On this platform, you can buy and sell cryptocurrencies quickly and securely.
The platform supports the growth of digital assets in the countries of Australia, New Zealand, and South Africa. It has available more than 40 cryptocurrencies in which Ripple is included. It is possible to use fiat currencies such as AUD, NZD, and ZAR as payment methods. Its main feature is the ease of use of its platform. Furthermore, users can use various methods to deposit their cryptos. These methods include cold storage accounts or existing crypto-wallet.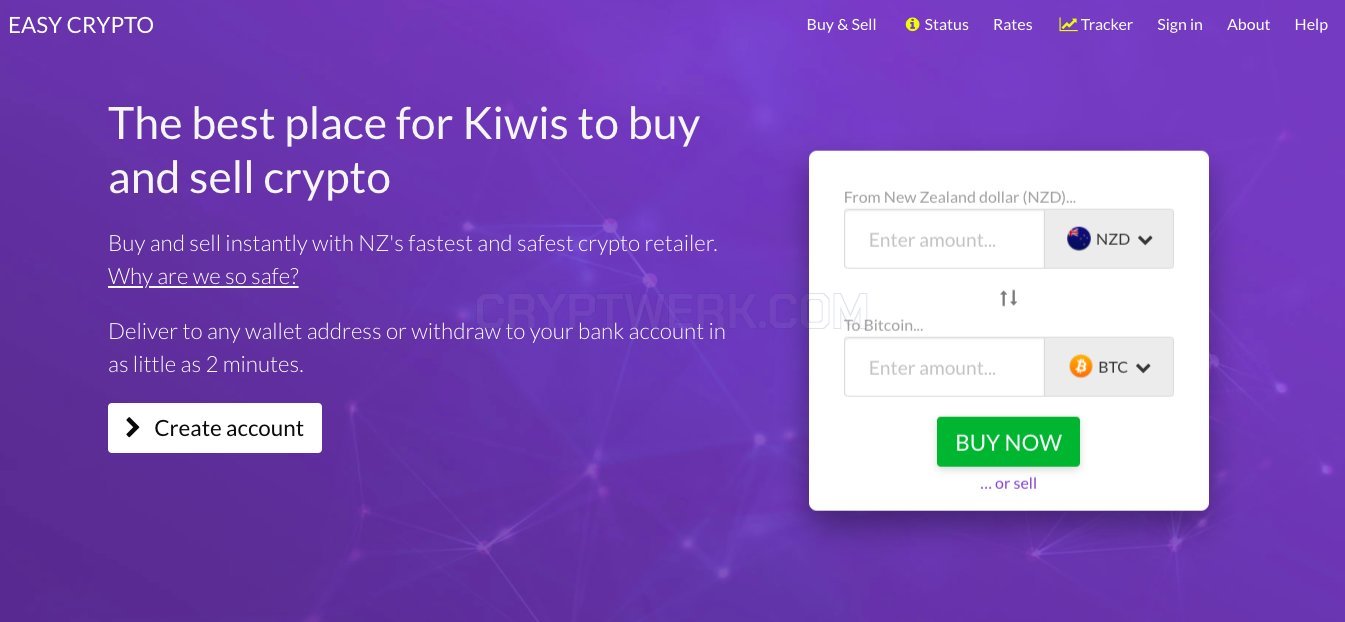 EasyCrypto is one of the most secure options available as it is regulated and authorized by the Australian Securities and Investments Commission (AUSTRAC). It also has a two-factor authentication system available, which gives a total guarantee of the user's funds and assets.
There are two ways to deposit funds into your account. The first one is to use a bank wire transfer, and the second one is through POLi Payments. Easy Crypto applies a 0.9% commission. There are no hidden fees.
Pros:
Insurance that is 100% guaranteed
159 cryptocurrencies are supported
Deposits made the same day
Using Crypto Swaps, you can easily trade altcoins
Register with AUSTRAC
South Africa, Australia, and New Zealand
Exchanging non-custodial assets
Cons:
Fees that are higher than the industry average
Tickets are the only method of customer support
The mobile app offers limited features
Your capital is at risk.
Things to consider when buying Ripple
Here we will review some aspects you should consider before buying Ripple. It is important to keep these in mind to increase your chances of a successful trade.
Payment methods
One of the biggest fears that cryptocurrency users have is that when buying, for example, in this case, Ripple, they will end up scammed and lose their money. The safest way to buy Ripple in New Zealand is through a licensed and authorized broker such as eToro.
Below we will explain two safe ways to buy XRP: through PayPal or, if you prefer, through a debit or credit card.
Buying Ripple with PayPal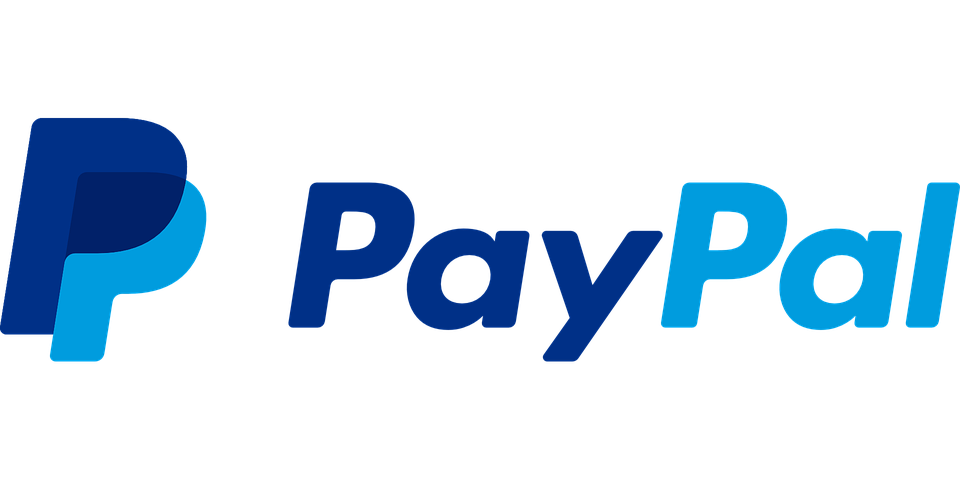 Paypal is one of the most popular payment methods for buying cryptocurrencies today. You would buy Ripple indirectly.
You can use Paypal to fund your cryptocurrency trading account on different known crypto exchanges. The process is very simple; you need to transfer the funds available on PayPal to your account on the platform. This is similar to using a bank account to acquire XRP on a cryptocurrency exchange. The only difference is that you use the PayPal account instead of a your savings account.
Buy Ripple with Credit Card or Debit Card
You can also use your credit/debit card to buy Ripple in New Zealand.
Normally, transfers made with a credit/debit card are instantaneous. In addition, your broker may occasionally ask you to verify the card to be used to confirm that your account belongs to them.
Using a debit card to buy Ripple is possible in New Zealand by visiting your broker's funding page and following the steps outlined.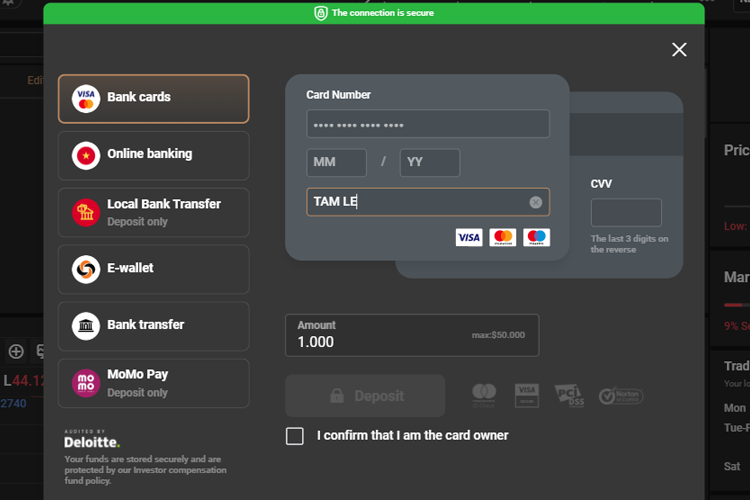 Market research and analysis
Before investing in any digital asset it is important to conduct research and analysis. First, it is necessary to consider the supply and demand of the asset. This is done to know the historical price of the cryptocurrency, its behavior, and how its value will vary in the future market.
With this analysis, you can also determine the outstanding features of a cryptocurrency and the difference between this crypto and others in the market. By doing market research, you determine whether Ripple is a good buying opportunity.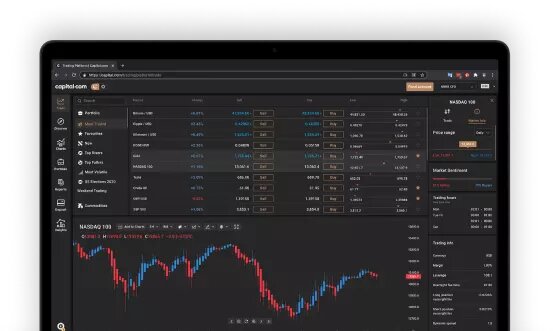 Market research will also help you to know if the cryptocurrency you are interested in is volatile or not.
By doing this, decision-making will be much easier. In addition, you can have better management in terms of risk/reward ratio. Of course, every investment represents a risk, but with the analysis, you will know how possible those risks are in your investments and how profitable they can be.
Crypto wallet
Crypto wallets play an important role when you want to manage and operate cryptocurrency funds. The function of wallets is to store crypto safely with private or public keys.
Wallets are important because cryptocurrencies do not exist as currencies per se. Instead, they exist as records of transactions within a blockchain usually operated by nodes that allow the connection of system.
Wallets allow you to access and hold crypto with the use of keys. Keys are a type of passcode that grant access to the wallet.
Public keys work like a bank account. It is possible to give the number to any person to have the money sent to us without being victims of fraud of the funds you have. With the key, addresses are created to consult, receive and view the status of funds.
Private keys work similarly to a personal and private PIN or password. The only person who knows the key is the owner of the funds and they are the only person with control of the account.
There are two types of wallets: cold and hot. The difference is that cold wallets operate offline and are not at risk of being hacked. Hot wallets are available on smart devices and desktops. This type of wallet must always be connected to a blockchain and the internet, being more vulnerable to attack.
Some platforms offer crypto wallet services of their own. Remember that the more secure your Ripple assets are, the easier it will be to use them in the market and generate profits.
Commissions
Some platforms charge a commission to use their services. The reasons for which the platform may charge you a commission may be the following:
Inactivity in the account: If you open your account and do not use it for quite a long time, the platform can charge you a commission for wanting to use it again.
Deposits: Depending on your country's currency, in this case, it is the New Zealand dollar. A small currency conversion fee may also be charged. On many platforms, deposits can only be made in US dollars. Therefore, the platform charges a small fee for currency exchange and withdrawal in the same currency.
Withdrawals: The same can happen if you want to withdraw money in New Zealand dollars. The mechanics are the same. Again, a fee must be paid for the exchange of currencies.
It is important that before using any platform, you understand the fees involved and in which procedures they apply. With this, you can be much more aware of your finances. If you have any doubts, the best thing to do is to contact the customer service team on your platform of choice, and they will most likely give you an answer to your questions regarding fees and commissions.
Investing strategy
Having a solid investment strategy is key to making profits with crypto. However, developing a strong strategy is no easy task.
A good idea for beginners is to make the minimum investment possible because, this way, the risks against a possible fall in the price of Ripple will be minimal.
In addition, depending on your chosen platform, you will have all kinds of educational material at your disposal. For example, eToro offers a demo account, chart indicators and market news. We recommended integrating these tools into your strategy so that you can make educated decisions.
Demo accounts are a great way to learn different strategies without sacrificing real money. The purpose of this is to familiarize the user with the platform when buying Ripple and the conditions that may exist in the market. Even if your platform does not have a demo account, you can do it on paper, and then when you feel fully prepared, you can move on to a live account.
Platform regulation and security
Regulation and security are perhaps the most important things to consider when investing in nay digital asset. Platforms that aren't regulated may not be legal in New Zealand. Similarly, poor security will put your capital at rsik.
This applies not only to buying cryptocurrencies but to any digital asset. Nowadays, there are hundreds of fraudulent platforms that aim to steal your money through fake investments.
Different authorities regulate exchange platforms operating in different countries. The Financial Conduct Authority (FCA) is in the United Kingdom, ASIC (Australia), and CySEC (Cyprus). Regulation provides confidence that your Ripple investments will be completely safe.
In the case of New Zealand, the authority that can regulate trading platforms operating in the country is known as the Financial Markets Authority (FMA).
Many of these platforms apply a verification process of your identity at registration. Again, this is with the idea that your identity corresponds to the one you use on the platform.
How To Buy Ripple in NZ- Conclusion
Throughout this guide we have talked about how to invest in Ripple- one of the best cryptocurrencies on the market. With its blockchain technology it becomes an attractive asset for those interested in buying an alternative to Bitcoin or Ethereum.
We have also reviewed the best places to acquire this cryptocurrency in New Zealand. Additionally, we have highlighted a few things you should consider if you want to be successful when buying Ripple.
AIf you want to buy Ripple right now eToro may be a good platform to consider. Opening an account takes a few minutes and you can deposit your funds using a New Zealand debit/credit card and the best part is that you can buy XRP without having to pay any fees.

eToro – Buy Ripple From A Regulated Broker
Sponsored ad. 68% of retail investor accounts lose money when trading CFDs with this provider.
FAQs
How to buy cryptocurrency ripple?
Open an account on any regulated platform, deposit money into the fund, and use the platform's search engine. Those are the basic steps to buy Ripple. If you decide on another broker not mentioned in our article, we recommend you conduct thorough research before making any investments.
What is the easiest way to buy Ripple?
The easiest way is through a platform, especially if you already have an account.
What is the best place to buy Ripple?
eToro can be considered the best place to buy Ripple in New Zealand. It is a popular platform with access to different markets, and it allows beginners to learn and improve their knowledge.
Can I buy Ripple with PayPal?
Yes. Some brokers accept PayPal as a payment method.